The AME Women's Missionary Society monitors disasters around the globe and puts plans in place for assisting those populations in the areas we serve in need of assistance.
If you would like to make a donation in support of those impacted by disaster, please choose from the options below. All made through the WMS are tax deductible and will be used for the purchase of food and other goods for distribution to distressed populations in an expedient and cost effective manner.
Thank You for your kindness and generosity.
Dr. Shirley Cason-Reed
International President, Women's Missionary Society
Headquarters: 1134 11th Street, N.W. – Washington, D.C. 20001 Tel. 202-371-8886 – Fax. 202-371-8820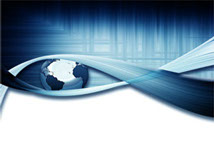 Contact Us
Phone: (202) 371‐8886
Fax: (202) 371‐8820
Mailing Address:
1134 11th Street, NW
Washington, DC 20001